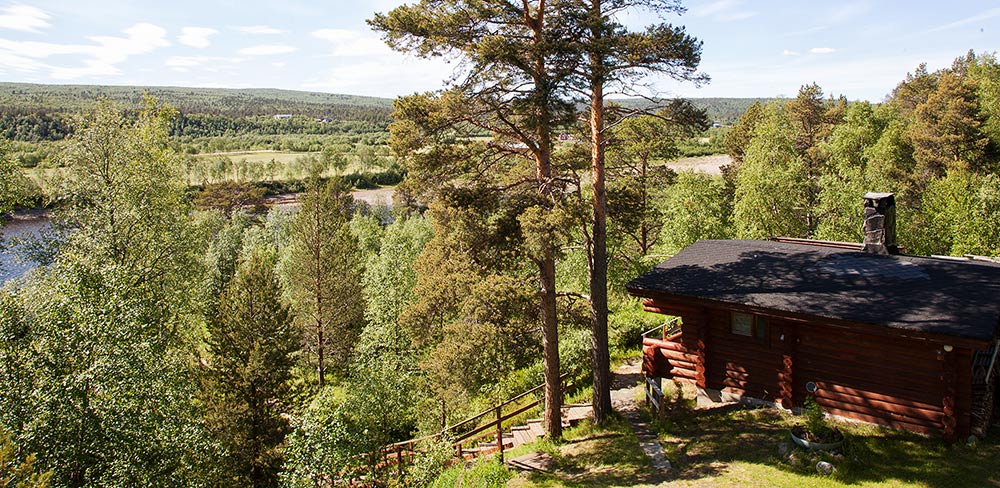 Camping Tenorinne is a camping site in the Sámi village of Karigasniemi, Finland. Site has been founded in 1966 and it is located nearby a salmon rich river Inari on the border of Finland and Norway.
Accommodation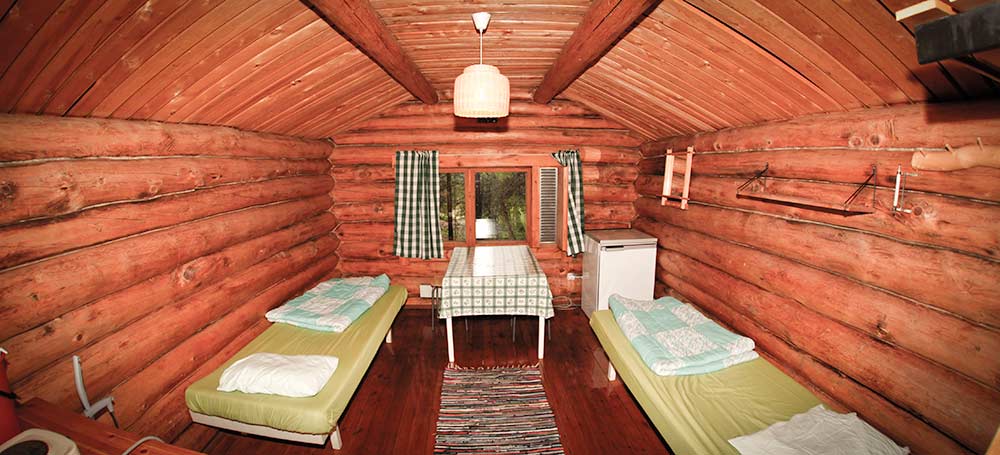 There are 8 cozy wooden cabins available from two to four persons. Cabins are equipped with a cooking plate and a fridge. Four person cabins have a kitchen sink and some common tableware.
Other Services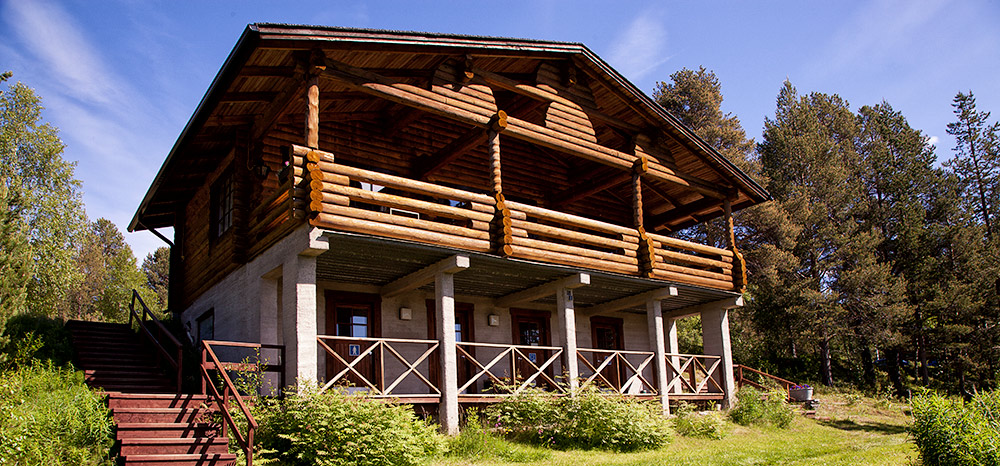 From a clean and high quality main building you can find the kitchen. Kitchen has a spacy balcony with tables and a nice view over the river. From inside the kitchen you can find a fire place and a couple of more dinner tables. From downstairs of the building you can find toilets, showers and a laundry room. We also offer a possibility to relax in our old Finnish style sauna. It also has a balcony with a view to the river and on the fells over the border.
In our reception there is a small cáfe and outside it there is a small playground for children. Site offers a fire place outside and you can also find a goahti where to enjoy nice summer nights. Please remember thath this site is mainly for families and we begin quieting down before 11pm.
Spare time and local services
Karigasniemi is a small Sámi village located on the border of Finland and Norway. There are about 300 people living in Karigasniemi, half of which are Sámi. From Karigasniemi you can find a coffee place, a school, a chapel, three shops, pizza place, a bar, a restaurant and a liquor store, Nearest village Karasjok is in Norway about 16 kilometers away from Karigasniemi.
Camping Tenorinne is handy for longer stays too. Nature around Karigasniemi offers a wonderful chance to experience the summer of Lapland. You can go fishing, collect jewerly and butterflies. Area is also good for bird watching and the nature has a great variety of arctic plants and flowers.
Norway is on the other side of the river and it is possible to visit the Arctic Ocean and go explore the northern Norway. It is possible to leave your caravan on the site while you are away. Karigasniemi is situated next to river Inari and it is well known for its abundance of salmons. Our camping site is popular among fly fishers and the river bank is a great place to get lucky. River also has graylings and sea trouts.
Friend of Lapland. Welcome to Camping Tenorinne.
YOU CAN FIND FROM CAMPSITE:
Sauna
Café
Showers
Laundry room
Kitchen
WC
Place for campfire, fireplaces and a goahti
Playground for children
Possibility for a refreshing dip in the river Inari
Free wireless Internet
More Info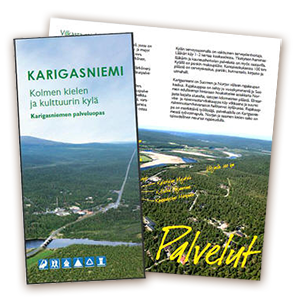 There is information about local services and sightseeings and fishing places etc. in Kargiasniemi brochure: DOWNLOAD BROCHURE